RIoT Secure is proud to publish it's first White Paper on IoT.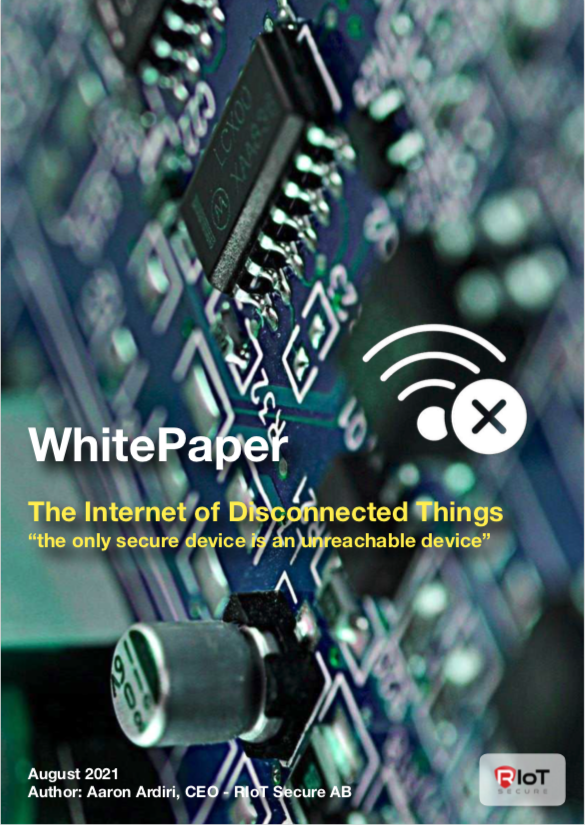 The Internet of Things (IoT) has brought billions of devices online - but why is Security still an issue?
We have inadvertently created the largest attack surface in the history of computing. The exposed attack surface of an IoT device has been clearly identified as the single largest cause of recent security breaches - hackers have been able to utilise vulnerabilities of open services and network ports gain remote access.
Very little has been done to combat the ongoing threats and continued exploits that have resulted in the creation of Internet killing botnets such as Mirai, that took down a DNS provider affecting millions of websites.
This white paper will cover the concept of disconnecting IoT devices from public networks; while still remaining operational.
#lifecycle #management #security #iotsecurity #internetofthings #riotsecure