RIoT Secure is proud to announce being featured on the Arduino Pro website as an aviation vertical.
We took advantage of a recent business trip to Italy to meet with the Arduino team in their Turin office to demonstrate and showcase our secure lifecycle management solution, that we have deployed in the Stockholm airport in collaboration with the SAS Ground Service Handling.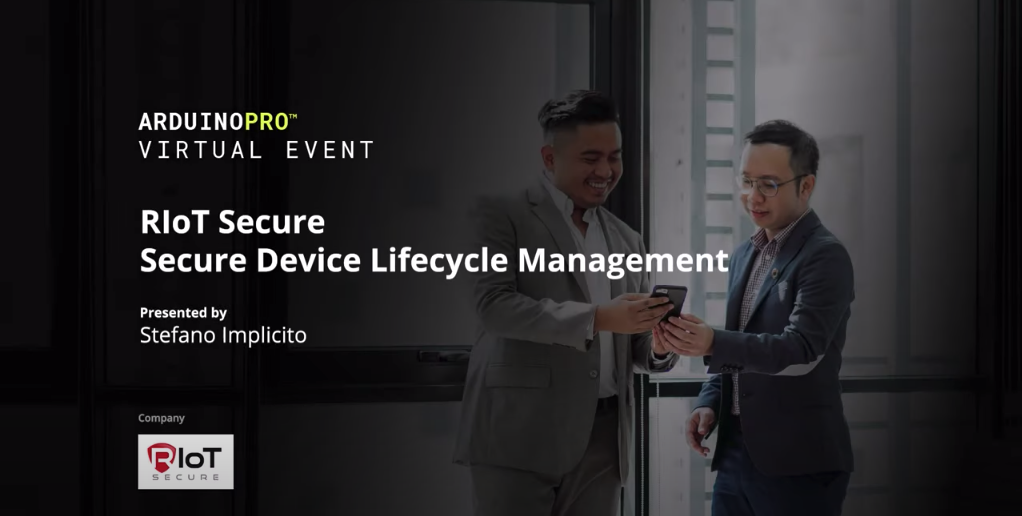 https://www.youtube.com/watch?v=RPUgTsawp5E
Watch the interview with Aaron Ardiri, our CEO and Stefano Implicito, Product Marketing Manager at Arduino.
At the core of RIoT Secure's solution is the Arduino MKR family of devices; a modular approach to allow the secure lifecycle management platform to quickly change between different network topologies such as WiFi, 3G and NB-IoT. In addition to this modularity, the secure element on the MKR devices allows us to establish a root of trust that is critical in the device enrolment process.
RIoT Secure's solution utilizes the principles to completely isolate the customers micro-controller and business logic, as outlined in our recently published white paper: "The Internet of Disconnect Things"; all communications are performed using a dedicated networking micro-controller that provides a VPN like tunnel for solution to send and receive data - effectively completely removing the attack surface of the device.
The full case-study is available on the Arduino Pro website:
#lifecycle #management #security #iotsecurity #internetofthings #riotsecure #aviation #arduino