Arduino and foundries.io collaborate to announce the introduction of the Portenta X8.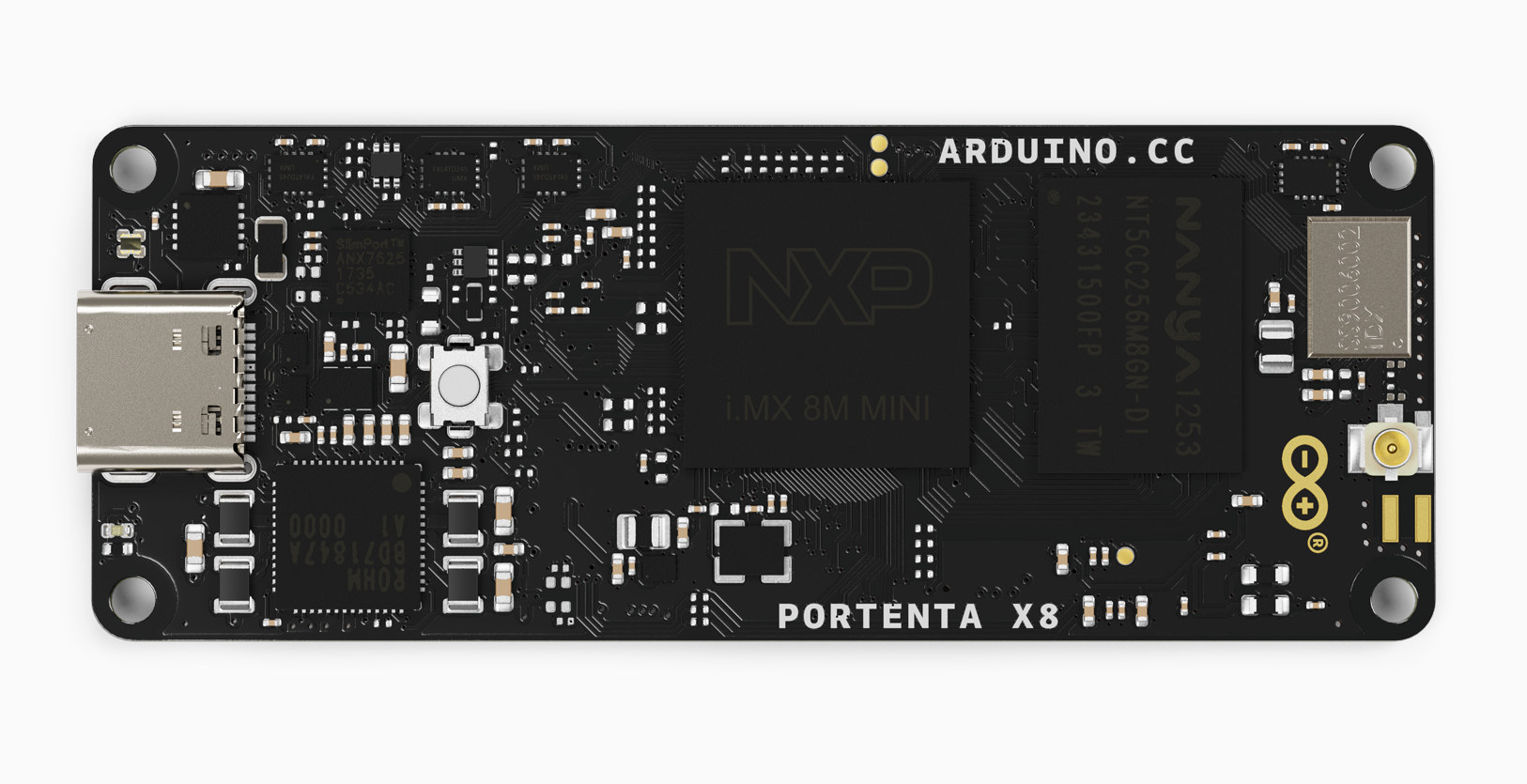 The groundbreaking Portenta X8 is a powerful, industrial-grade System On Module (SOM) with Linux OS preloaded onboard, making it a plug-and-play solution capable of running device-independent software thanks to its modular container architecture. The Portenta X8's hybrid combination of microprocessor and microcontroller offers unprecedented flexibility to simultaneously and securely run Linux apps and perform real-time tasks.
Portenta X8 continues Arduino's history of innovation, using the cloud-based DevOps platform from Foundries.io to reinvent the way embedded Linux solutions are built, tested, deployed and maintained. The X8 includes the customizable open source Linux microPlatform OS, built using best industry practices for end-to-end security, incremental OTA updates and fleet management.
The Portenta X8 has been designed with industrial-grade security in mind.
Portenta X8 achieved PSA Certification and includes the NXP SE050C2 hardware security element to provide key generation, accelerated crypto operations and secure storage. Portenta X8 also achieved Arm SystemReady certification and integrated Parsec services, making it one of the first Cassini Products or Cloud Native Edge devices available to developers in the market.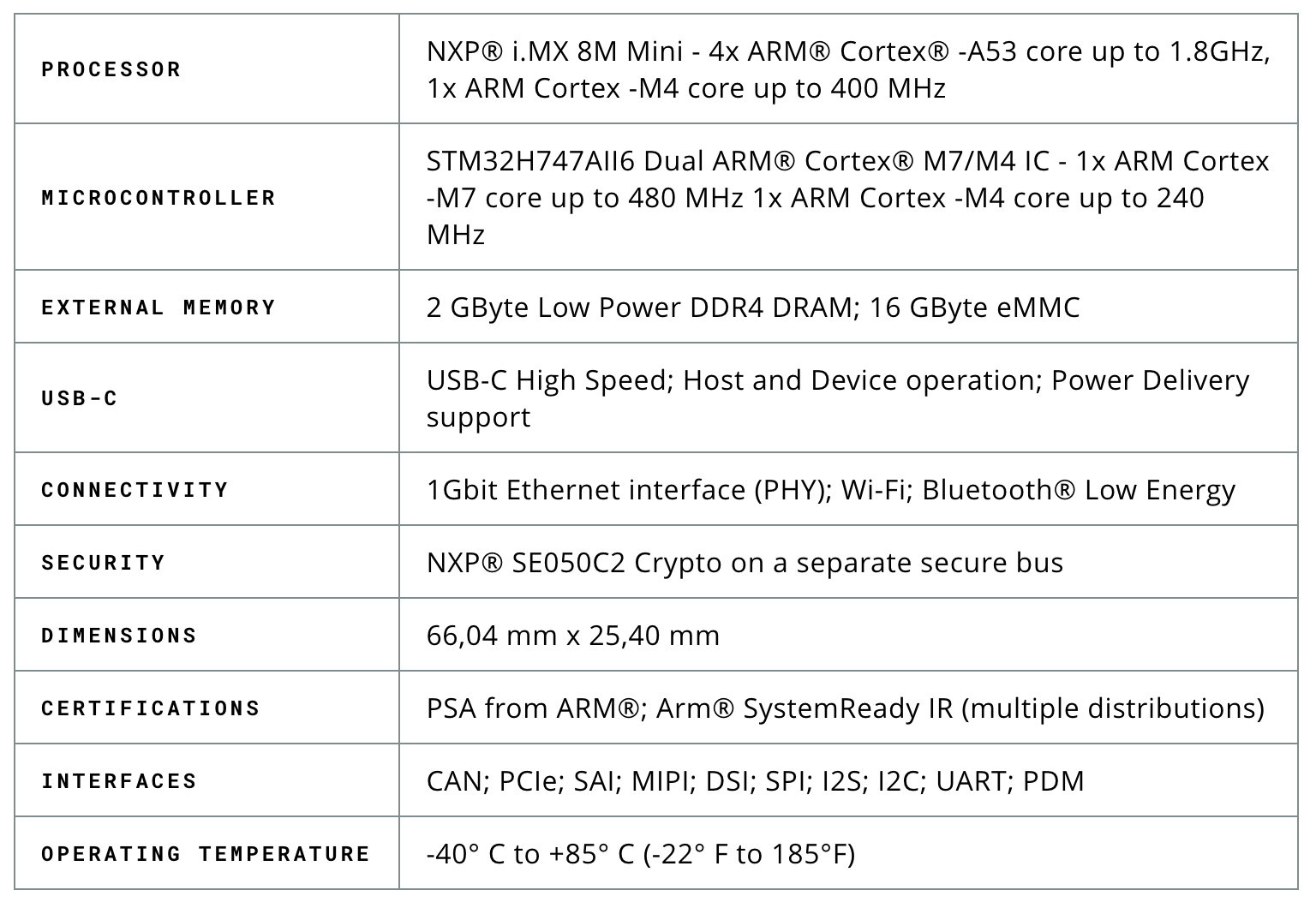 It's basically two industrial products in one, with the power of no less than 9 cores. Leverage the Arduino environment to carry out real-time tasks while Linux takes care of high-performance processing.
The Portenta X8 was not announced on its own - the Portenta Max carrier; much like the Arduino Portenta Breakout was also announced to extend the expansion support of the Portenta family. It is a companion board that provides additional features such as microSD storage, RS485, ethernet port, battery holder and a SIM card slot for NBIoT/LTE-M and PCIe expansion.
The Portenta X8 is set to be available With a retail price of $239 USD. The Portenta Max carrier board shown in the announcement currently doesn't have a product page available and the price is unknown.
#embeddedlinux #lifecycle #management #security #iotsecurity #internetofthings #riotsecure #arduino